Shanxi Alan Electric participated in the groundbreaking ceremony of the key projects of Datong Econo
Issuing time:2021-08-15 12:01
Shanxi
Alan
Electric
participated in the groundbreaking ceremony of the key projects of Datong Economic and Technological Development Zone
On the morning of September 12, the groundbreaking ceremony of key projects in Datong Economic and Technological Development Zone was grandly held. Wu Hongwen, Deputy Secretary and Mayor of Datong Municipal Committee, Zhang Cuiping, Deputy Director of the Standing Committee of the Municipal People's Congress, Wang Jianhui, Vice Chairman of the CPPCC, and Ren Xijie, Secretary of the Party Working Committee and Director of the Management Committee of Datong Economic and Technological Development Zone, attended the opening ceremony. Shanxi was also invited to attend
Alan
Chairman Ren Jie and other 8 key project leaders.
At nine o'clock in the morning, the project site was full of joy. Looking around, dozens of red lanterns were swaying high in the air, dozens of slender red belts fluttered in the wind, and more than 20 heavy trucks honked their whistle to help out. When the Deputy Secretary of the Municipal Party Committee and Mayor Wu Hongwen solemnly announced on the spot: The groundbreaking ceremony for 8 key projects in the Datong Economic and Technological Development Zone with a total investment of 1.943 billion yuan has begun! Firecrackers blasted at the
scene, and there was thunderous applause.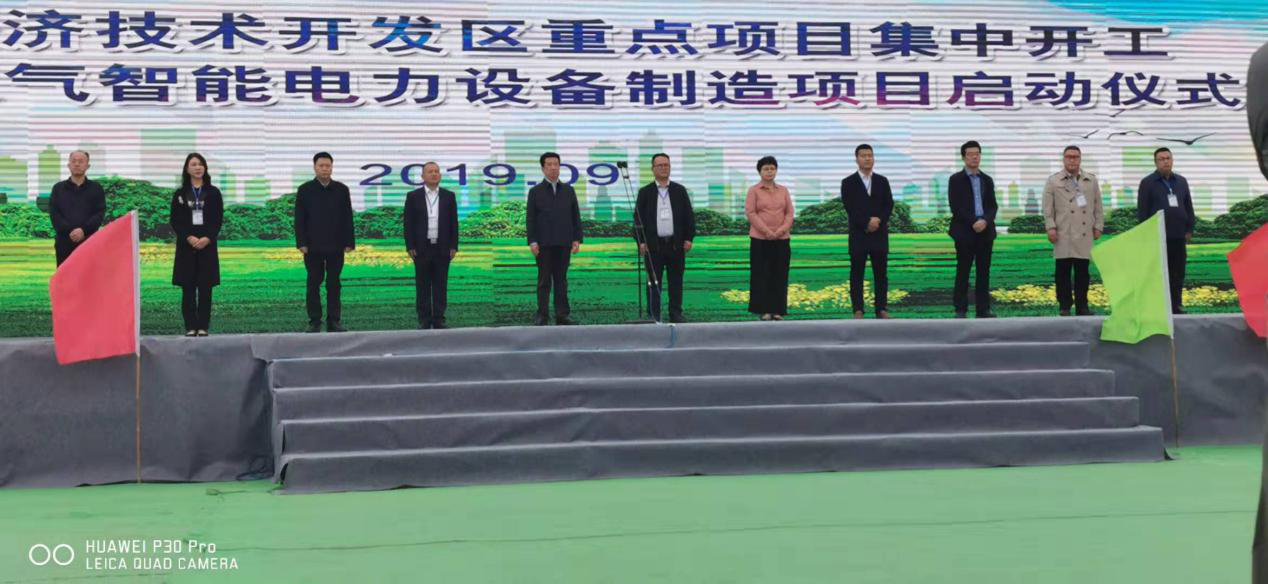 For the
hydrogen
city
Datong, this year is a fruitful year. Under the wise leadership of our municipal party committee and government, our science and innovation park planning and construction projects and various new energy technology projects are in full swing. The construction project of the government and various leaders fully embodies the keen strategic vision and great confidence in the development of our city. The completion and commissioning of this project will further promote the construction of a new energy city in Datong, and its modernization is of great significance. It is precisely because of the hard work of our city leaders to build our new energy industry Datong City, we have the opportunity to join this great team! Get involved in this great trend!

Our chairman and general manager of Shanxi
Alan
Electric Transmission and Distribution Equipment Co., Ltd., Mr. Ren Jie, gave a detailed introduction to Mayor Wu on the future prospects before the project relocation plan, and also gave a detailed explanation at the ceremony. The content is as follows: Our company was first established in 2003 with a registered capital of 51.77 million yuan. The factory is located at No.9, Row, Dongwang Manor District, Development Zone, Datong City. There are more than 100 employees, including 10 senior titles and 20 intermediate titles. There are 10 personnel with junior professional titles, 15 technicians, and all logistic and office personnel have a college degree or above.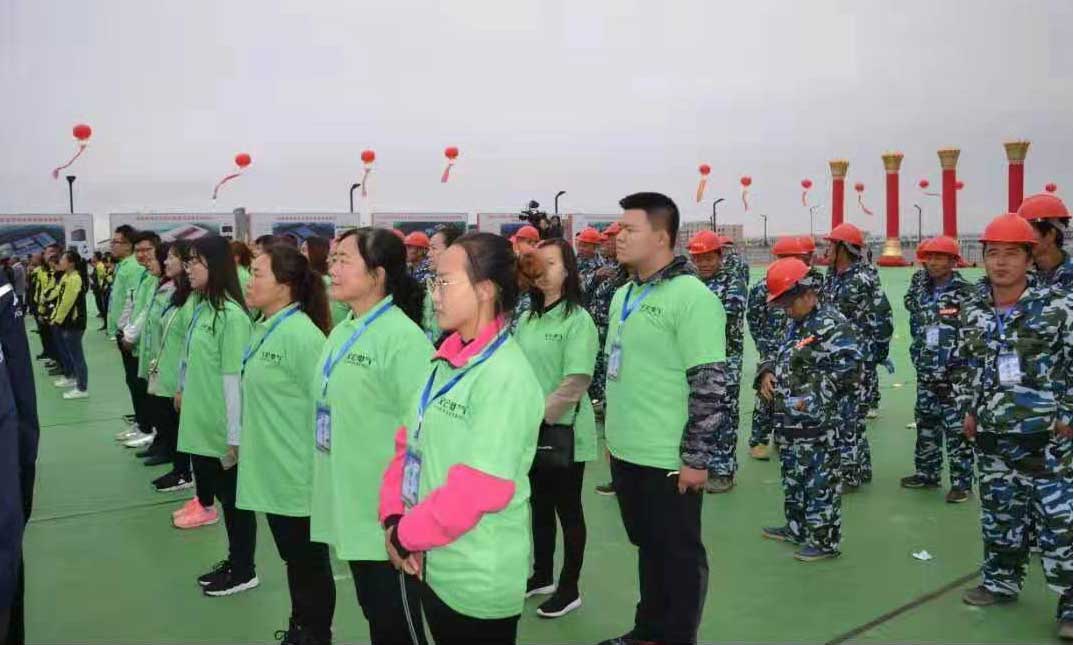 Shanxi
Alan
Electric Power Transmission and Distribution Equipment Co., Ltd. is located in Datong City, Shanxi Province, the "Coal City". Distribution and transformation equipment, communication equipment, solar photovoltaic power generation equipment, solar photovoltaic modules, solar cell modules, solar monitoring devices; weak point system equipment installation, design, and sales; communication engineering design and construction; power engineering and solar photovoltaic power station EPC engineering; water conservancy Hydropower engineering technical services, import and export business, etc.
Our company now plans to complete the investment plan in three phases, and each phase is divided into three parts to advance the overall work progress. The first phase: investment of more than 30 million yuan, including the site selection of the factory, the installation of basic equipment in the factory, and the perfect production and processing of the office factory and living factory are on the right track one after another. The second phase: invest more than 35 million yuan, based on the original processing box-type substation and complete electrical equipment, derive processing of new energy charging piles and power automation business, and make full use of the company's accumulated customer base over the years (such as State Grid, South China) Power grid, etc.), and the world's top 500 companies (such as Guodian NARI, Kerui Holdings, Siemens, Xidian, Schneider, etc.) that have established cooperation for many years, to establish a long-term vision for further processing and assembly cooperation. Phase 3: Invest 35 million yuan, integrate all resources (including the foundries of foreign brands in China, which are currently in prototype), promote brand advantages as a whole, and learn from each other. The project is expected to have a total investment of about 100 million yuan, and it is expected that all investment operations will be completed in about 3-5 years.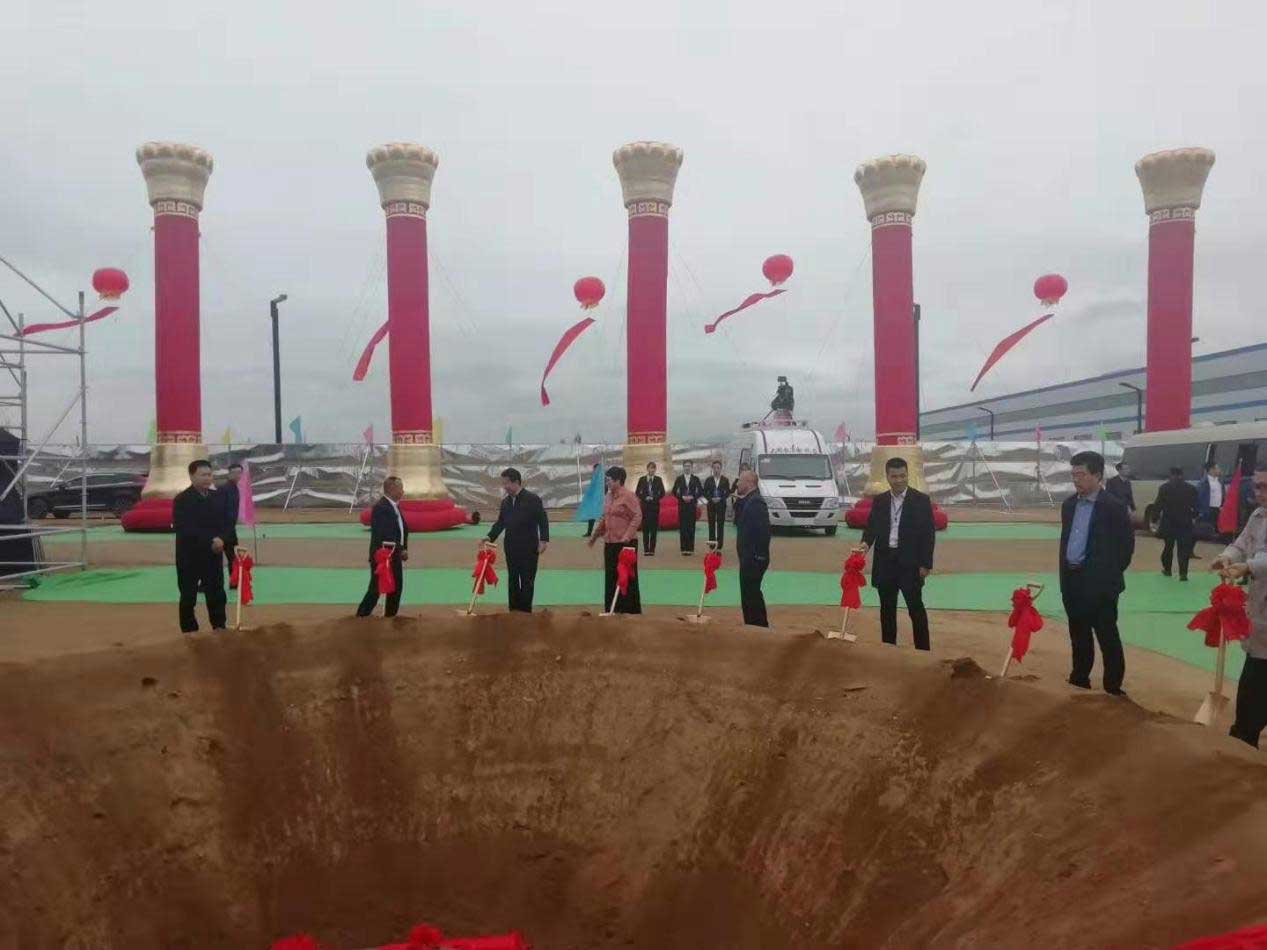 At 11:30, the leaders and project leaders clasped the new shovel tied with red silk in both hands to plow the foundation stone, drawing a successful conclusion to the ceremony, and at the same time laying new hope and future on this land!