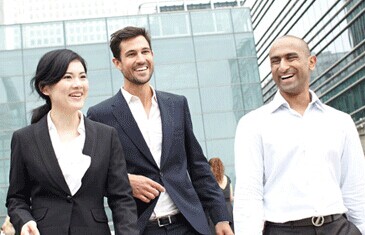 Alanelectric family can provide employees with broad development space and a good counseling system. As long as you work hard and invest your passion, you will find a stage suitable for yourself and show yourself.
Along the way, Alan gave me many opportunities to grow up. The most unforgettable thing for me is the three years of working in Allen, which has benefited me a lot.
In Datong, I had the opportunity to understand the operation mechanism, management mode and work style of such a world-class well-known enterprise from a zero distance, and was deeply impressed by its careful and perfect system and its rich knowledge and experience.
In terms of specific work, I feel that my perspective has been broadened and improved, and I can better understand the company's thoughts and worries, which is very conducive to my business communication and cooperation.
In addition, Datong's colleagues come from all over the world with different skin color, language and cultural customs. It feels like entering the United Nations. For example, in my team, there are five people from four different countries. I learned a lot from them, not only in work, but also in culture and thought. When it comes to experiencing the diversity of the world, there is no better place than here!
What do I appreciate most about Allen culture?
We are committed to sustainable development and seek a balance between economic benefits, environmental protection and social responsibility. Only such a company can develop into a century old store.
In today's China, this concept of sustainable development is particularly meaningful: after rapidly accumulating material wealth, Chinese entrepreneurs need to calmly think about how to create spiritual wealth, establish a healthy corporate culture, and how to contribute to the well-being of the country, society and even mankind as corporate citizens.
What I want to say to graduates / job seekers:
You won't regret choosing Alan.