In order to meet the power demand of urban power supply points and large users with increasing load, and meet the requirements of society and enterprises for intelligence, environmental protection, economy and energy saving. Our company has launched a new generation of intelligent products: integrated intelligent substation. Product introduction of integrated intelligent substation: integrated intelligent substation: it adopts advanced, reliable, integrated and environment-friendly intelligent equipment, and automatically completes the basic functions of information acquisition, measurement, control, protection, measurement and detection with the basic requirements of digitization of information of the whole station, network call of communication platform and standardization of information sharing. At the same time, It has advanced functions such as supporting power grid real-time automatic control, intelligent regulation, online analysis and decision-making and collaborative interaction. It adopts a solid surface protection frame structure, integrates various functional elements and equipment into the house structure, and has an intelligent substation with sun protection, rain protection, noise emission and radiation protection.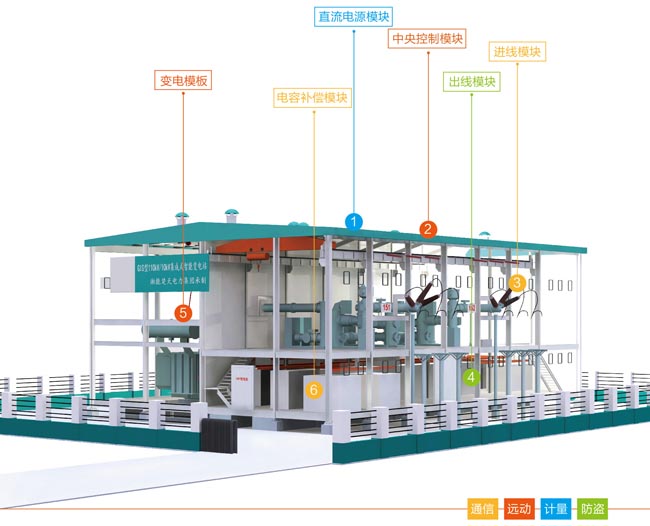 Practical scope of integrated intelligent substation
It is mainly applicable to 110kv-35 (10) kV step-down substation projects in iron and steel, petrochemical industry, cement glass, mining and other large power industries.
It is mainly applicable to 35KV-110KV power generation and step-up substation projects such as hydropower, thermal power, wind power and optoelectronics
Because it can go deep into the load center, reduce the power supply radius and build environmental hazards, it is more suitable for the construction and transformation of urban distribution network, known as & ldquo; The target mode of substation construction in the 21st century & rdquo;.
Performance characteristics and product advantages of integrated intelligent substation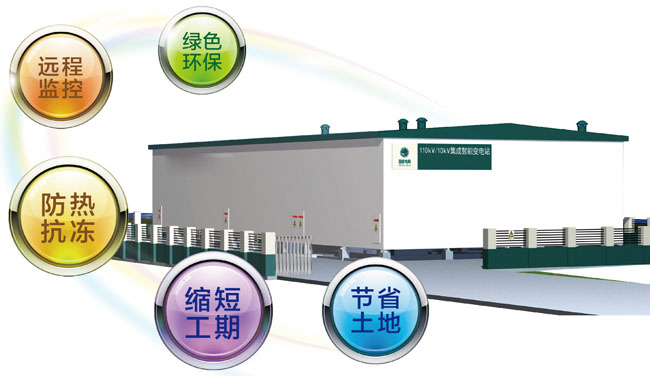 The land saving integrated substation covers a small area. If the conventional circuit breaker is used in the 110kV integrated substation, the whole station covers an area of about 6-7 mu, if the integrated intelligent substation is used, the whole station covers an area of only about 1 mu, and the standard design area of 35kV integrated substation is only 228m2. Compared with the conventional substation, it can save 60% - 80 land area, which is in line with the national land saving policy. It not only saves land costs, but also saves land resources, eliminates worries for national construction and benefits future generations.